Osaka is a vibrant and exciting city in Japan, full of cultural attractions and delicious food.
Whether you're traveling solo or as part of a group, there are plenty of things to do in Osaka that will leave lasting memories for all who visit.
From exploring the bustling shopping districts to visiting some historical monuments, this sprawling metropolis has something to offer for everyone looking to explore its unique culture.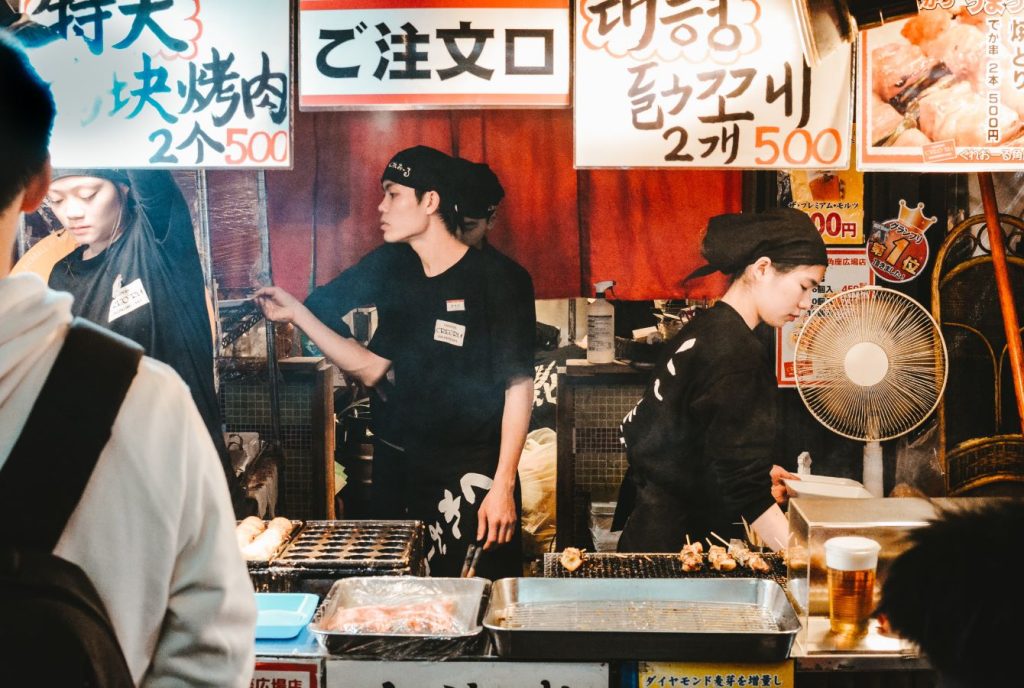 Furthermore, those seeking nightlife entertainment can find it throughout the many bars and clubs located around town while nature lovers can appreciate stunning views at nearby parks such as Tennoji Zoo or Utsubo Park.
With so much available right within reach it's easy to see why Osaka continuously ranks among one of Asia's most beloved cities.
Key Points
Osaka is one of Japan's most popular cities, with plenty to do and see.
From vibrant nightlife in the Dotonbori district to shopping galore at Shinsaibashi Arcade there are endless attractions for travelers looking for some excitement.
Pick yourself up an Osaka Amazing Pass which is great value with free entry into a heap of attractions and unlimited subway rides (there's Make Sure To.

Plan to visit Osaka Castle, a symbol of the city's history and culture.
Explore Dotonbori, one of the most popular entertainment districts in Japan with endless food choices from traditional street stalls serving takoyaki (fried octopus balls) to modern restaurants offering all types of cuisines from around the world.
Visit Universal Studios Japan for thrilling rides and attractions like The Wizarding World Of Harry Potter™ Experience – located within Osaka itself.
Shop till you drop at Shinsaibashi Shopping Arcade which has hundreds of stores selling everything ranging from clothes to electronics goods; duty-free shops can also be found here too – perfect if looking for gifts or souvenirs.

Best Area To Stay In Osaka For travelers

Nakanoshima Park Osaka

Osaka is a vibrant city, renowned for its captivating culture and buzzing nightlife.

For travelers looking to explore all this exciting destination has to offer, the best area to stay in Osaka would be Namba or Umeda.

In both of these locations, you'll find plenty of accommodation options that suit every budget – from cozy hostels and guesthouses with affordable prices up to luxurious hotels overlooking stunning views.

In addition, the areas are home to numerous attractions including world-class shopping centers overflowing with designer stores as well as temples where visitors can learn about Japan's rich history and get an insight into traditional Japanese life.

A variety of restaurants serving delicious local cuisine will tantalize even the most discerning palates whilst bars selling sake ensure there is something enjoyable for everyone.

Is Osaka Worth Visiting?

Osaka Jo Castle

Osaka is a bustling city and an absolute must-see destination in Japan.

With its unique culture, vibrant nightlife, fascinating architecture, and delicious food scene – you'll certainly not be disappointed.

From the beautiful cherry blossom-lined streets of Umeda to Osaka Castle's spectacular views – there are plenty of things to do.

Experience traditional Japanese cuisine at one of many local restaurants or take a trip down Dotonbori for some crazy shopping adventures.

Whatever your reason for visiting, you won't regret it; Osaka has something special that will stay with you long after your visit ends.

Things To Do In Osaka

OK. Time to get into the action.

Be warned though.

This list is long with no less than 38 things to do in Osaka we're sure you'll find more than enough to get you busy.

Umeda Sky Building

Sky Building ©Sekisui House Umeda

Umeda Sky Building is a stunning architectural marvel in Osaka, Japan.

It stands out from the city skyline with its two 40-story skyscrapers connected by an impressive and daring floating garden observatory.

From this unique viewpoint, visitors can take in sweeping views of the entire region below—an experience that's not to be missed.

With restaurants, shops, and even an amusement park on-site, there are plenty of attractions for all ages to explore too.

Umeda Sky Building truly offers one of the best perspectives you'll find anywhere; come see it for yourself.

Eat Takoyaki

Dotonbori Osaka

Eat Takoyaki: a delicious Japanese street food treat.

Bite-sized balls of fried batter filled with pieces of octopus and topped with savory sauces.

A light, crispy crust encases each morsel – the perfect combination of textures that are sure to tantalize your taste buds.

Experience this unique dish as part of Japan's vibrant culture; it is an adventure you won't soon forget.

Whether at home or in Tokyo, indulge yourself today and try some Eat Takoyaki for something new and exciting.

Amerikamura

Amerika Mura Village Osaka

Amerikamura is a vibrant shopping and entertainment district in downtown Osaka.

It's well-known for its eclectic mix of streetwear, vintage stores, arcades, cafes, and restaurants – all with an American theme.

Whether you're looking to buy the latest fashion trends or just browsing around for unique souvenirs,

Amerikamura offers something for everyone.

With friendly locals and a lively atmosphere, this area has quickly become one of my favorite places to visit when I'm traveling around Japan; it never fails to put me in good spirits.

Universal Studios Japan

Universal Studios Japan @

Universal Studios Japan is a must-visit attraction when in Osaka.

Famed for its incredible rides, the park brings to life some of our favorite movies and characters with thrilling rollercoasters, immersive shows, and interactive attractions.

With 9 themed areas including Universal Wonderland and Amity Village there's something for everyone – enjoy Harry Potter World or get your adrenaline pumping on Hollywood Dream The Ride.

Don't forget Fast & Furious: Supercharged as you venture through an iconic car chase at high speed.

An unmissable day out that will have you leaving feeling like a movie star.

Osaka Castle

Osaka Jo Castle

Osaka Castle is a stunning castle located in the heart of Osaka, Japan.

It has existed since 1583 and offers visitors an insight into Japanese culture through its beautiful architecture and history.

Built by Toyotomi Hideyoshi, it boasts 6 different levels to explore as well as surrounding walls that are over four hundred years old.

The main Keep also houses a museum full of artifacts from previous centuries showcasing ancient weapons used during sieges or intricate carvings telling legendary stories about battles fought at the castle – making it perfect for curious tourists who want to learn more about this fascinating place.

Tennoji Zoo

Tucked away in the heart of Osaka, Tennoji Zoo is a must-visit for animal and nature lovers.

Boasting over 100 species from all around the world, you can observe animals like tigers, African elephants, and seals up close.

For those wanting to take it easy, there are plenty of shaded spots to relax by their lakeside pavilion or enjoy some ice cream while watching the flamingos strutting around beneath blue skies.

With its unique blend of educational activities and hands-on experiences, this zoo provides an unforgettable day out that will be treasured forever.

Abeno Harukas 300

Abeno Harukas Osaka

Abeno Harukas 300 stands proudly over Osaka – Japan's third tallest building.

Clocking in at a whopping 300 meters (984 feet) it has been described as an 'urban oasis' and is home to the largest department store in all of Japan, boasting 60 floors with attractions ranging from art galleries to rooftop gardens.

With its observation decks offering breathtaking 360° views of Osaka city, Abeno Harukas 300 provides visitors an unparalleled opportunity for relaxation while enjoying the best that Japanese culture has to offer.

Shinsekai

Shinsekai is a district in Osaka, Japan that has preserved its unique atmosphere since the early 1900s.

With retro buildings and bustling street life, it's like traveling back in time.

Visit Tsutenkaku Tower for amazing views of the city skyline or explore Shinsekai Market to sample some delicious Japanese treats.

Don't forget to take photos along your journey – there are plenty of framed photo spots around town.

From bright neon signs lighting up at night to old-fashioned shops selling souvenirs, you'll love discovering all this area has offer.

So grab your camera and explore one of Japan's most interesting places: Shinsekai

Kuromon Ichiba Market

Kuromon Ichiba Market

Kuromon Ichiba Market is one of Osaka's most iconic and important landmarks.

Located in the heart of downtown, this bustling marketplace has been a staple spot for locals since 1870.

It features an array of fresh seafood, fruit & vegetables as well as lots of different snacks to try.

Kuromon market gives visitors access to some truly unique experiences with vendors selling everything from hand-crafted crafts to traditional Japanese souvenirs – it's definitely worth checking out if you're ever visiting Japan.

With exciting sights, smells and tastes all around – there's something here for everyone at Kuromon Ichiba Market.

Osaka Museum of History

Osaka Museum Of History

The Osaka Museum of History is an absolute must-see for anyone visiting the city.

The museum takes visitors on a journey covering thousands of years, from prehistory to modern times.

With exciting exhibits and interactive activities, it's sure to be enjoyable for all ages.

From ancient artifacts like pottery and tools that were used by local people during various eras in history, to fascinating multimedia presentations on how the area has changed over time, you'll get a real feel for life in this unique part of Japan.

Be sure not to miss out – visit today.

Expo '70 Commemorative Park

Expo Commemorative Park

Expo '70 Commemorative Park is a stunning natural oasis in the heart of Osaka.

Boasting 673 acres of lush greenery, this park offers something for everyone from serene lakeside strolls to exciting activities and attractions.

Themed areas throughout create an unforgettable experience with designated entertainment zones featuring rides, museums and theaters as well as cultural spots showcasing traditional Japanese craftsmanship.

With its unique blend of nature, culture and fun it's easy to see why Expo '70 Commemorative Park remains one of Japan's most popular destinations.

Tsutenkaku Tower

Tsutenkaku Tower

Tsutenkaku Tower is an iconic symbol of Osaka and stands proudly in the center of its bustling city.

Its distinctive architecture makes it easily recognizable from anywhere in the area.

Since being built over 100 years ago, this tower has become one of Japan's most famous landmarks.

From a height of 103 meters, you can get breathtaking views across all corners of Osaka City — making Tsutenkaku Tower a must-see for any visitor to the vibrant metropolis.

Head up to admire the magnificent sight day or night – either way, there's nothing quite like taking in a panoramic view from atop such an amazing structure.

Dotonbori

Dotonbori Osaka

Dotonbori is Osaka's busiest and most popular entertainment district, full of neon lights and vibrant life.

There you can experience the unique culture of Japan through its traditional theatres playing Kabuki plays, museums featuring local crafts or even restaurants serving delicious okonomiyaki.

Of course, no visit to Dotonbori would be complete without a stroll down Ebisubashi Bridge with its iconic Glico Man sign – an image synonymous with this exciting city.

In addition, there are plenty of shopping opportunities for souvenirs ranging from t-shirts to omamori charms; making it easy to take a piece home as a reminder of your time in Osaka.

Shitennoji Temple

Shitennoji Temple Osaka

Nestled in the heart of Osaka lies Shitennoji Temple, a must-see for any Japan traveler.

Built over 1,400 years ago by Prince Shotoku Taishi as one of Japan's first Buddhist temples it holds immense cultural and historical significance.

From its large five-story pagoda to beautiful gardens and cedar trees that whisper stories from days gone by there is so much to take in here.

Its distinct architecture will leave you awe struck while small shrines dotted around remind us all how religion influences Japanese culture.

Rich with history this temple truly encapsulates what makes Japan such an enchanting place to visit.

Minoh Falls

Mino Falls Osaka

It was the perfect day to take a trip out of Osaka and explore Minoh Falls.

The sun shone brightly as we arrived at this picturesque location, with its towering trees draped in green ivy providing an idyllic backdrop for our exploration.

We wandered through lush forests and along winding paths until finally arriving at the majestic falls cascading down into crystal clear waters below – it truly was breathtaking.

After taking some time admiring nature's beauty, we made sure to sample some of local cuisine before heading back home feeling refreshed by our adventure.

Tempozan Ferris Wheel

Tempozan Osaka

The Tempozan Ferris Wheel, Osaka's beloved and iconic landmark, is a must-visit when in the city.

Standing at an impressive 115 meters high this massive wheel offers spectacular views of Osaka Bay that can't be seen anywhere else.

It rotates slowly giving passengers plenty of time to take it all in before descending back down again.

If you're lucky enough to witness one of its light shows then even better – just sit back and enjoy the vibrant colours as they dance across your eyes while taking in Japan's lively metropolis below.

The perfect way to end any day out exploring Japan's second largest city.

Osaka Instant Ramen Museum

© Cup Noodles Museum

Located in Osaka, the Instant Ramen Museum celebrates all things ramen.

Featuring a variety of interactive exhibits and activities that bring to life the story behind this iconic Japanese dish, visitors can even make their own unique instant noodles.

You'll also find an impressive collection of historical artifacts related to ramen's surprisingly long history – from old noodle machines and vintage packaging designs, right up to contemporary creations.

With fun for everyone here at this incredible museum, it's a must-see destination on any trip through Japan.

Spa World Osaka

Spa World Osaka

Spa World Osaka is an oasis of relaxation, tucked away in the bustling heart of Japan's second-largest city.

With its range of Jacuzzis and saunas plus indoor and outdoor pools, it's truly a place for pampering yourself.

Take some time out to soak up the mineral-rich waters or have a massage with traditional Japanese techniques; you won't regret visiting this luxurious spa destination.

They also offer unique cultural experiences like onsen baths that take visitors through two different European styles: Greek-style Roman baths as well as popular German spas.

Spa World offers something special every day – enjoy your journey into total bliss at Spa World Osaka.

Hep 5 Umeda

HEP Osaka

Hep 5 Umeda is one of the most vibrant shopping hubs in Osaka, Japan.

Featuring an eclectic mix of stores and eateries, from high-end boutiques to local food stalls, there's something for everyone here.

The enormous building boasts seven floors full of shops and restaurants that cater to all tastes – no matter where you decide to explore within Hep 5 Umeda you're sure to discover a treasure or two.

After exploring take some time out on its rooftop terrace which offers stunning views across the cityscape – it really is breathtakingly beautiful up there.

So why not try a visit at least once? You'll be glad you did.

Osaka City Museum of Fine Arts

The Osaka City Museum of Fine Arts, located in the heart of Japan's second largest city, is a wonderful place to explore.

From ancient Japanese art and sculptures to modern pieces from around the world, visitors can experience an incredible variety of artwork within its walls.

The museum boasts temporary exhibitions as well as permanent collections that show off paintings, prints and photographs by renowned international artists like Van Gogh and Monet.

With educational programs for children available too it's a great day out for all ages.

Osaka Aquarium Kaiyukan

Kaiyukan Aquarium Osaka

Osaka Aquarium Kaiyukan is a must-see destination for anyone visiting Osaka.

With 15 main tanks and over 30,000 animals from 660 species of aquatic life, it's one of the largest aquariums in the world.

From deep sea creatures to jellyfish, you'll find all sorts of fascinating creatures here.

In addition to seeing sharks up close or watching penguins play, visitors can observe giant spider crabs that are almost 2m wide as well as Japanese horseshoe crabs which have been around since prehistoric times.

To top off your visit don't missea cowsn petting some seacows – such an incredible experience.

Osaka Tenmangu Shrine

Tenmangu shrine osaka

Nestled in the heart of Osaka, Tenmangu Shrine is a hidden gem.

With its grand pavilions and verdant grounds it's certainly worth a visit if you're ever in town.

The architecture of this shrine gives off an air of serenity as well as peace.

Pay your respects to Sugawara Michizane, the God enshrined here – he was known for his scholarship during the 10th-century Heian period.

You can also buy omamori (Japanese talismans) from shops that line up around the entrance, believed to bring luck with studies or other desired wishes.

So if you find yourself exploring Japan make sure to stop by this beautiful site dedicated too much-revered scholars.

Sumiyoshi Taisha Shrine

Sumiyoshi Taisha Osaka

Sumiyoshi Taisha Shrine is a stunning Shinto shrine located in Osaka, Japan.

The ancient architecture and sacred atmosphere make it one of the most beautiful places to visit on a trip to this amazing country.

It stands as an example of traditional Japanese culture with its vibrant colors, intricate carvings and iconic red torii gates that span across the grounds.

With a rich history dating back over 1500 years ago visitors can enjoy exploring each area taking time out for spiritual reflection during their stay at this magical place; Sumiyoshi Taisha Shrine will leave you feeling humbled by its beauty.

Osaka Science Museum

Osaka Science Museum

Osaka Science Museum is a must-see.

From ingenious architecture to its creative displays, you can explore science through interactive installations and exhibitions that challenge your understanding of our world.

With engaging activities displaying physics, astronomy, biology and more – this museum will give you an unforgettable experience with something new every time.

It's perfect for learning in an entertaining way; get ready to be inspired by the wonders of nature.

Namba Parks

Namba Parks

Namba Parks is an urban oasis located in Osaka, Japan.

It's a place of peace and tranquility amidst the hustle and bustle of city life.

From its lush green gardens to it's towering glass skyscrapers, Namba Park offers something for everyone – from shopping and dining to relaxation or entertainment.

There are also plenty of attractions like water fountains, art installations, outdoor sculptures & even a Ferris wheel.

Whether you're looking for some respite after long days at work or wanting to explore this vibrant area – visiting Namba Parks should be high up on your bucket list.

Sumo Spring Grand Tournament in Osaka

For the Sumo Spring Grand Tournament in Osaka, Japan's ancient capital city, thousands of riveted spectators gather to watch as some of the most powerful and impressive wrestlers meet on center stage.

The tournament is an incredible display of strength, agility and skill that has been passed down through generations since 1684.

Revelers line up outside the stadium early for their chance to witness this historical event firsthand; a must-see experience for any traveler lucky enough to be in town at just the right time.

With bright colors adorning every fighter's mawashi (Sumo belt) it makes for a once-in-a-lifetime sight – one that will surely leave you inspired by these masters of martial arts combat.

Directions To Osaka

JR Kansai Hiroshima Area Pass Hello Kitty Haruka

Are you looking to explore the vibrant city of Osaka? Here are some directions on how best to get there.

Take a flight straight into Itami Airport, located just west of Osaka.

Once landed, it's only 11km away and easily accessible by train or bus – take your pick.

Alternatively, you can catch an expressway bus from Kansai International Airport which will take around 75 minutes.

If traveling by car is more your thing then hop onto either the Hanshin Expressway or Meishin Expressway for easy access.

If opting for public transport then check out JR West Japan Railway lines as they offer plenty of options including bullet trains between cities like Tokyo and Kyoto with short stops in Osaka too.

So whether it be by plane, train, or automobile- make sure you have all modes covered when planning a trip to this fascinating city; one that promises not to disappoint..

History Of Osaka

Osaka Jo Castle

The city of Osaka has a long and fascinating history.

From the Heian period through to modern times, this vibrant metropolis has seen many changes throughout its centuries-long storyline.

In 1600, Toyotomi Hideyoshi decided to make Osaka Castle his base in an attempt to gain control over Japan as part of the Sengoku Period (1467–1603). The castle was destroyed by fire during the 1615 siege but reconstructed shortly afterward.

This prosperity continued for decades until Tokugawa Ieyasu's establishment of the shogunate government ended much economic activity in Edo (Tokyo) causing businesses to close down or relocate from Tokyo into nearby port cities such as Kobe and Osaka which resulted in their rapid growth at that time period.

Modern-day Osaka is incredibly diverse – it's known for being home to both traditional food stalls & restaurants along with cutting-edge technology companies operating out highrise buildings around the Umeda district.

Further reading

The official website for Osaka is here, and we also recommend checking out OsakaGuide.net for some great info on some of the more unusual destinations.

There are also a lot of great travel passes that can save you a lot of money. If you go to the Japan Welcomes You site and use the search box to find "Osaka Travel Passes" you should get a good list.

If you are planning to head further wet the Kansai Wide Area Pass is a great deal and covers many of the locations on this site.