Everyone knows that Japan is an island country, but what many people don't know is that a large part of the Western Japan region is located along the Seto Inland Sea. This sea is bounded by three of the major Japanese islands: Honshu, Kyushu, and Shikoku.
As such, one of the best ways to see the area is by boat.
Miyajima, widely known as one of the three most scenic spots in Japan, has cruises that take you around the island, allowing you to see both it and the surrounding seascape in all their beauty.
Another cruise offering, from Onomichi to Tomo, not only cuts 45 minutes off of the same trip if you were to go by train and bus, but passes several scenic islands along the way and travels up the Onomichi Channel as well.
The Sea of Japan, on the other side of the country, also has its share of scenic cruises to and around islands.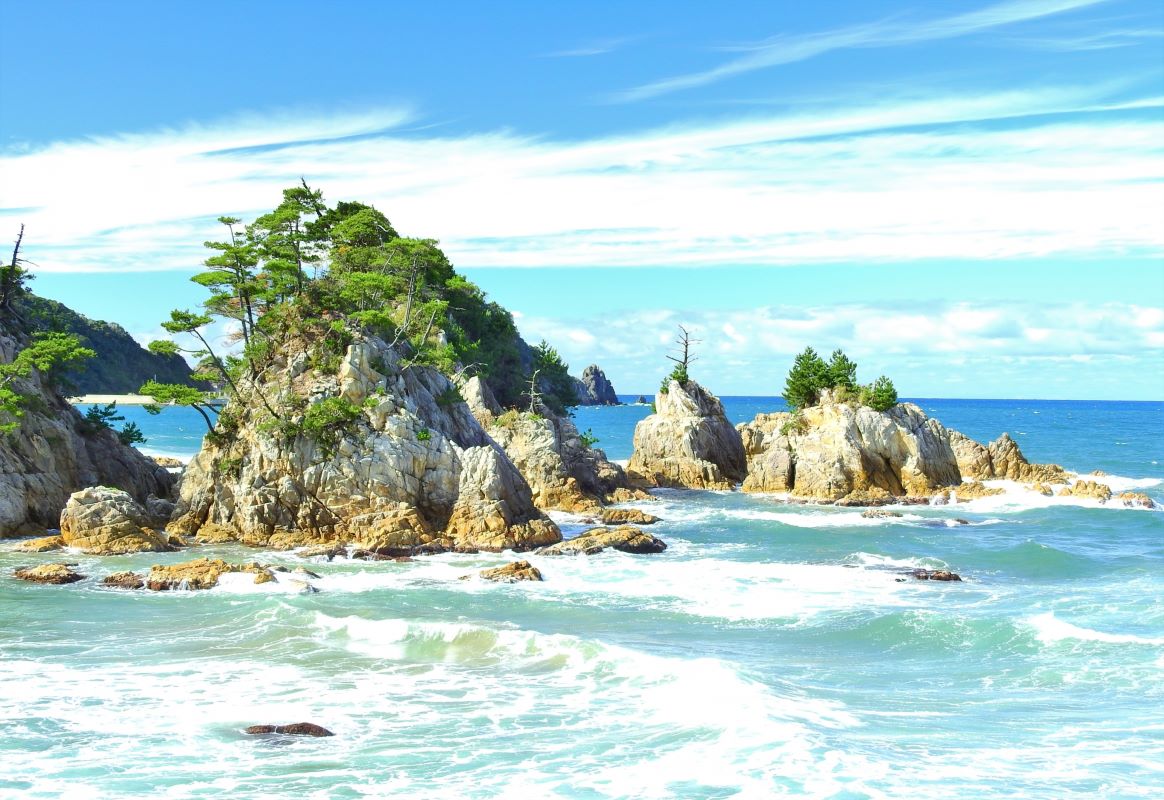 From Matsue, you can take a cruise ship out to the Oki Islands, and once on the islands, there are local cruises to take you around the outer perimeter and show you the unusual rock formations there. (In Matsue you don't even have to go out into the ocean to get a nice cruise; try the romantic sunset cruise that goes out on Lake Shinji.)
Nagato, further down the western coast, is famed for its own rugged island scenery and has a number of cruises available to tourists. Explore caves, take in the salt air, and view the gorgeous natural scenery – you can do it all on a Nagato cruise.
Naturally, with all these islands available there are plenty of beaches to choose from as well.
Westerners generally think of the Caribbean or Mediterranean when they think of nice beaches, but Japan has a seemingly endless number that is just as good.
Hagi has a great stretch of curving white sand lining a protected bay.
Hikari (near Yanai) is known locally as a great beach. Miyajima has Tsutsumigaura Beach, open during the summer.
The famous sand dunes in Tottori city line part of the beach there. Hamada is renowned for swimming and surfing, and about 40 minutes away from that city is the beach at Kotogahama, which is famous for its pristine and finely-ground "singing sand".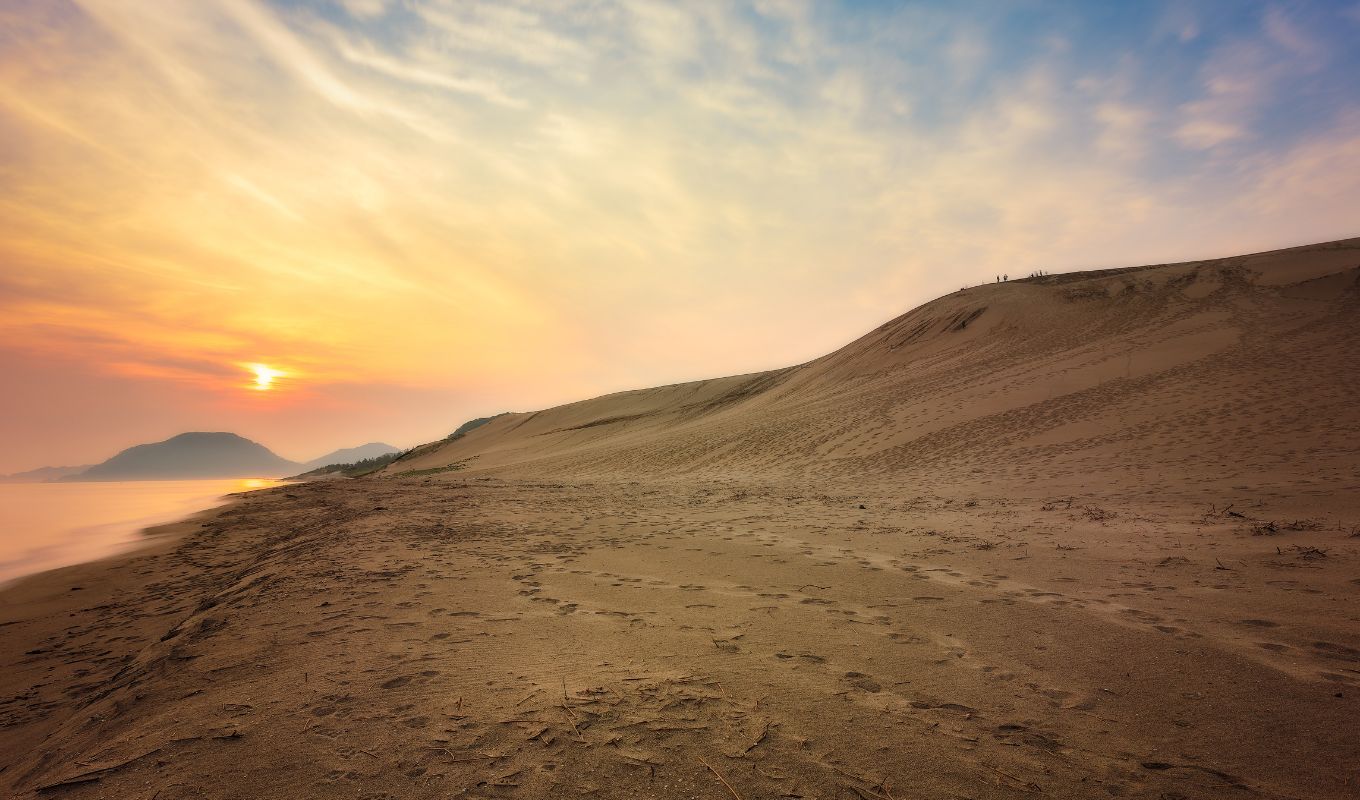 And this doesn't even begin to mention the thousands of beaches around the islands of the Inland Sea, many of which have been developed as tourist resorts. With the entire country composed of islands, those who enjoy relaxing by the sea will have plenty of spots to choose from!